Yoga & Meditation Retreat
In Rishikesh
Connecting Body, Mind & Well-Being
You can not always control what goes on outside but you can awlays control what goes on indise.
About Us
Welcome to Tapas Yogshala
Namaste! Tapas Yogshala is One of the Best Hatha Yoga School in Rishikesh and registered with Yoga Alliance, U.S.A. We have been conducting 100hrs, 200hrs and 300hrs Yoga, Pranayama & Meditation Teacher Training Courses as well as Ayurveda Therapy, Detox and Pranayama yoga retreats in Rishikesh.
Tapas Yoga Retreats in allover the world (India – Rishikesh-Uttarkashi and Nepal), are organized in such a way that the students can achieve the highest peak of spiritual peace & are able to know about them deeply. It also helps them to achieve their goals of life by developing motivation in them. Today, when everyone is surrounded by a number of pessimistic thoughts & feelings, we are providing the one solution for all the health- related problems.
We are providing various Yoga Retreat Courses for all the individuals who want to gain peace of mind, body & soul. These Yoga Retreats help individuals to focus on the aim of their life. It creates all the positive sensations inside the individual so that they can understand the true meaning of life & can live it happily forever.
Yoga & Meditation Retreat IN Rishikesh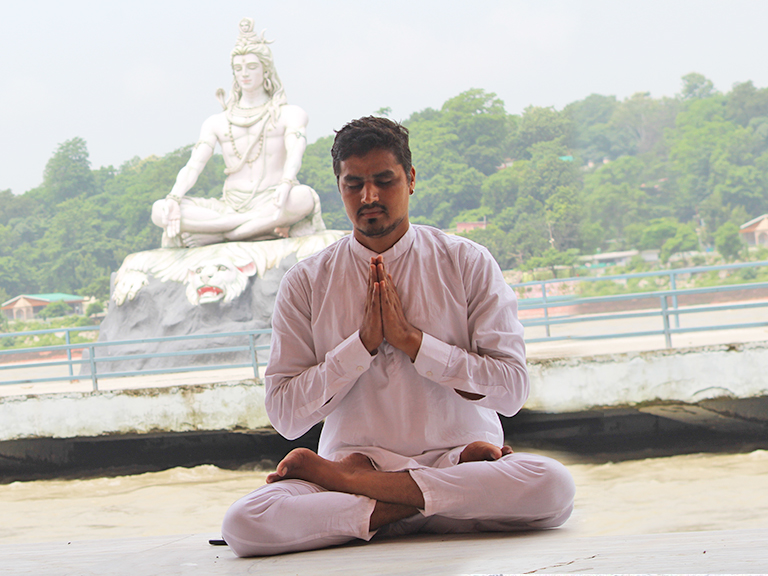 3 Days Traditional Yoga Retreat in Rishikesh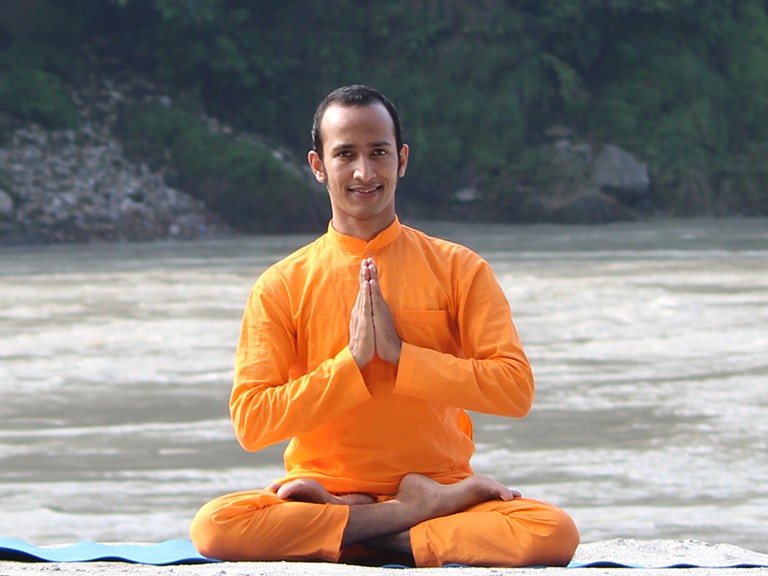 5 Days Yoga & Meditation Retreat in Rishikesh
7 Days Yoga & Meditation Retreat in Rishikesh
Book Your Seat Before Slots are Filled Up!
Yoga & Meditation Retreat Schedule
Meet The Gurus
Spiritual Yoga Teacher
Our boarding facility is completely safe for everyone. The rooms are clean and spacious with ensuite washrooms and 24/7 Hot water facility. We can accommodate you a day prior to the start of the program. If you are arriving earlier, you will have to manage your own accommodation, else we will provide stay at an additional cost. Program fees includes accommodations on single/Double sharing basis.
At Tapas Yogshala, we strictly follow Vegetarian diet. Food will be provided thrice a day (Breakfast, Lunch and Dinner). The food provided at the Ashram is delicious – Ayurvedic meals. The food we consume is very significant in the yoga practice. It is also important how the food is prepared. The mind of chef in the preparation of the food has an impact on the quality of food cooked and served. Even the process of food consumption has an immense impact on the yoga practice. Considering all the aspects, we have been making conscious efforts in offering food as a sacred process of enhancing Yoga practice. 
Our library is very well stocked with books authored by many Spiritual Masters. It also offers a vast collection of books based on Yoga, Meditation Psychology and Philosophy in many languages. Daily newspaper is provided in Hindi as well as in English. 
Travel is a sensory bombardment in the most pleasurable of ways. Every moment is an opportunity to be truly present. We offer to arrange your transportation from the Delhi or Dehradun airport, our representative will receive you from the airport arrival lounge, the representative will assist you till your comfortable check in the school. Simply send us an email to arrange! 
Lets go deeper into your practice!
What Our Students Says...
Reviews and Testimonials
The Best Yogshala in Rishikesh Uttarakhand
Sangeeta Sunil
2022-11-28
Wow the greatest teacher shailesh ji We learned so many things and Benifits of yogasana, Maditation and he helped me to go deepfull state of peace..
I had a Great experience here and the knowledge sharing by teachers are excellent , the best place in rishikesh to learn about yoga
Very beautiful environment and best ganga views for there
Awesome place and location and very nice teachers too which provides dedication, and kindness will always lead us to the right path and inspire us to be better human beings.
anshu srivastava
2022-09-08
Tapas Yogshala is a great yoga school with kind and helpful teachers. It has a beautiful location and a unique view of Ganga. The 28 days I spent was an unforgettable experience for me. I recommend Tapas Yogshala to everyone if you want to learn yoga and come to Rishikesh.
Very good yoga school for Yoga learner…. Teacher is very polite… intelligent…. Atmosphere also very pleasant. Thanks
I have done my TTC cource from tapas Yogashala and my experience is best with them everything is perfect i just love it